Dexterous Hand of Scramp Robotics GmbH is an advanced humanoid robot hand that provides systematically 22 finger movements to reproduce the athleticism and flexibility of the human hand. It provides precisely controllable power output and movement , enables high sensitivities to perform all kinds of clamping operations. Its flexible touching surface ensures reliable grips to the object.Dexterous Hand has the characteristics of high personification, multi-degree of freedom and strong handling, simulation of human hand movement kinematics, it can flexibly and agilely imitate human hand movements for industrial operations. It is an excellent robot end actuator. Scramp Robotics GmbH offers motion simulation software and voice control App in different languages.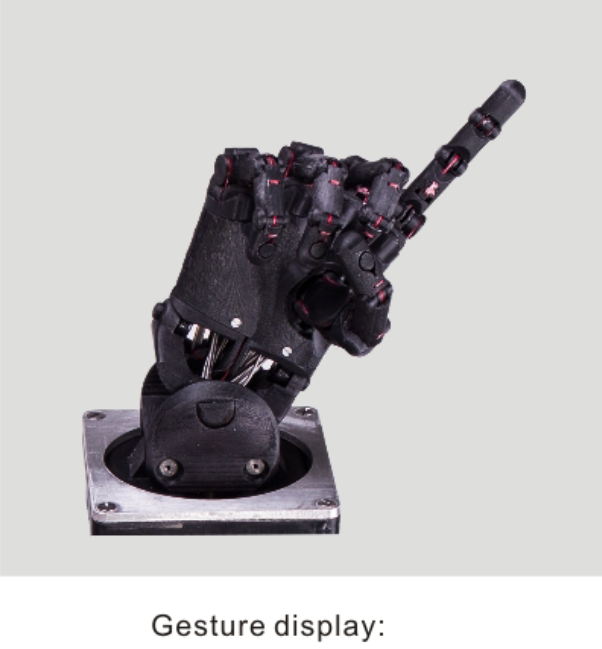 Components:
SCP-E5-1722-R-RS right hand and SCP-E5-1722-L-Rsleft hand are designed as a typical adult hand of similar shape and size.
The robot hand can be divided into three main sub - assemblies:
•The hand is composed of palm and five fingers;
•Wrist and palm connection, joint and forearm connection in the middle;
•Servo motor for forearm.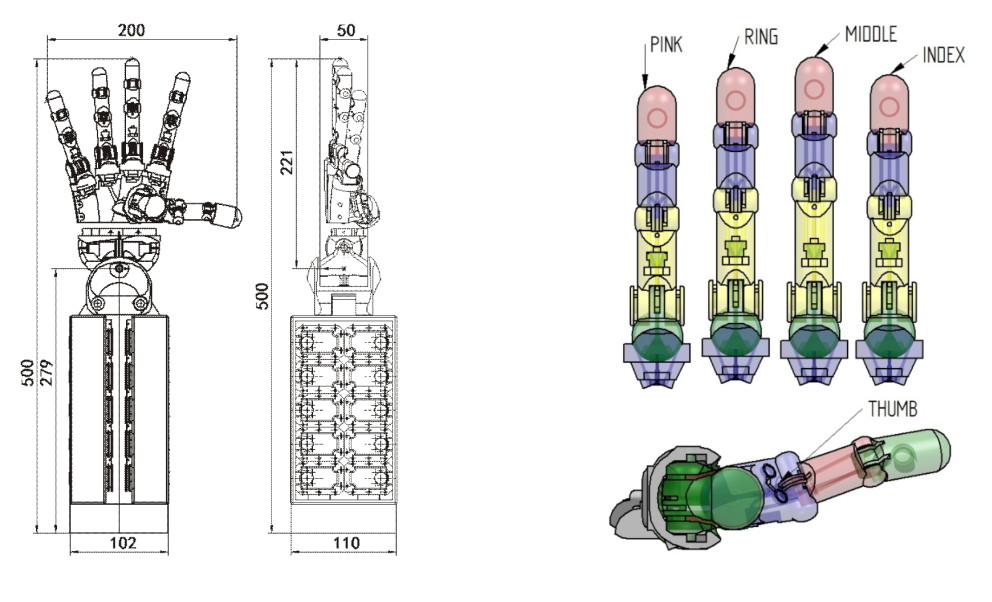 Finger is composed of four links:
Metacarpal bone;
Metacarpophalangeal joint;
Proximal phalanx;
Distal phalanx.
Swivel connection:
Metacarpophalangeal joint ( orthogonal ) - ( 2 degrees of freedom );
Proximal interphalangeal joint ( 1 degree of freedom ).
Physical dimension
Joint length (mm)
Personalized customization:
Dexterous hand product design is modular, we can provide different versions of the dexterous hand design, including changing the size of the dexterous hand, the number of fingers, the number of servo motors, whether with wrist joints, fingertip maximum strength.
Through this video, you can understand the basic use of the Scramp robot.
Through this video, you can understand the application of the Scramp robot in actual production.